Designed Primarily
NEC portable DLP projectors are designed primarily for business and classroom use. NEC also makes projectors with multiple lens options for auditorium and house of worship installations
NEC Projectors (LCD & DLP) Promo PriceList
Standard NEC Projector Feature
Other Products
Services
High-performance Design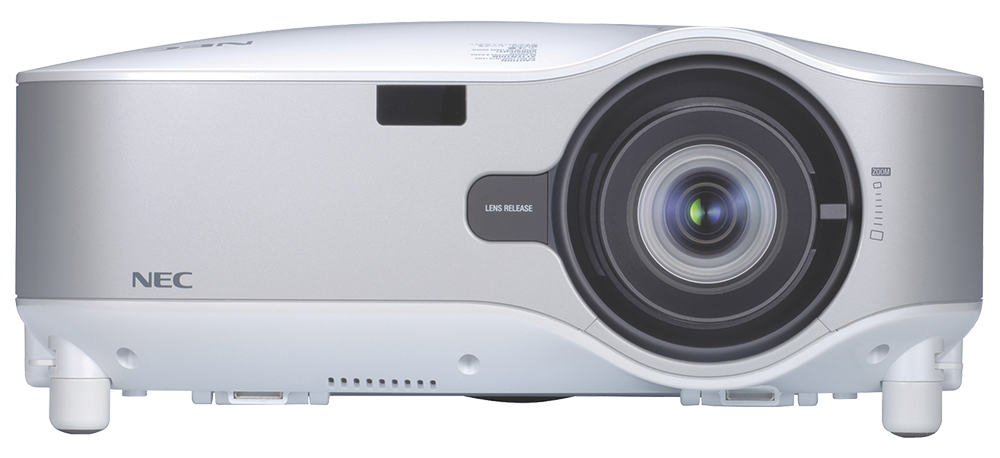 Networkable projectors supporting Windows 10
The projectors support "Windows Network Projector" function, which is one of the brand-new features introduced with Windows Vista. You can make presentations from your PC via the network without connecting RGB cable, if your PC is running Windows Vista. You don't need to install any proprietary software application on your PC. Like using a networked printer, you can simply select which projector to use from the list presented on your PC screen. Furthermore, it is possible to remotely operate a PC installed some distance away from the projector via the network by using "Windows Remote Desktop" function.
Cinematic video powered by HQV (Hollywood Quality Video)
HD-like, vivid and crisp DVD images can be projected with the Reon VX video processor using HQV technology from Silicon Optix. HQV represents an enormous leap in video processing, with true flagship performance in noise reduction, de-interlacing and scaling.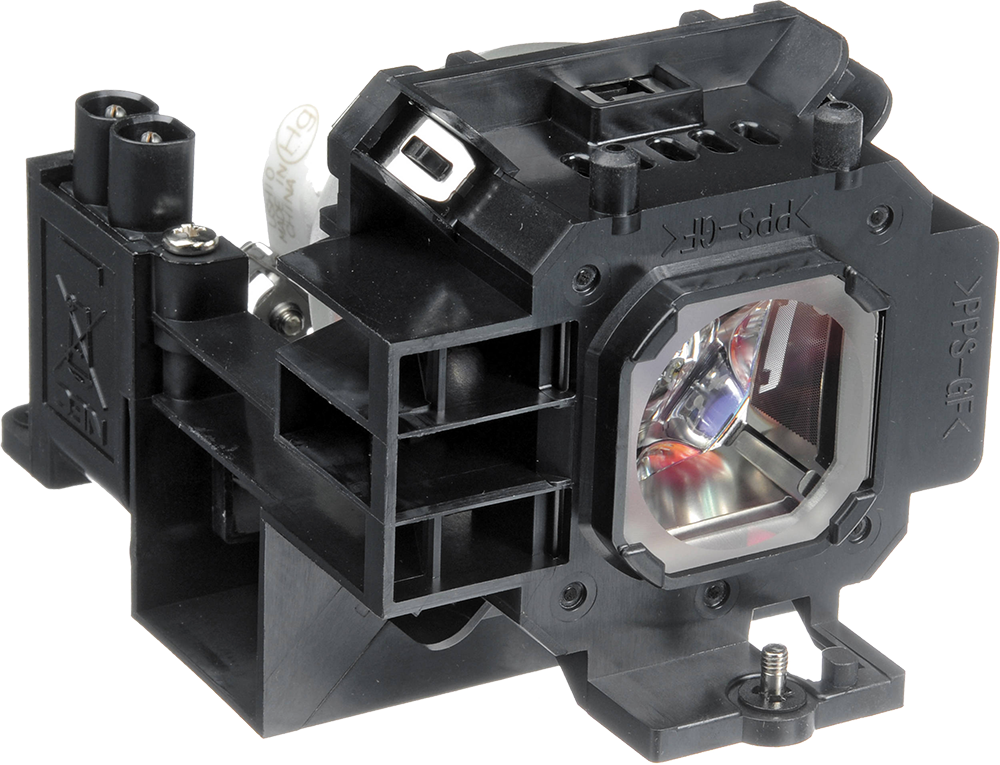 Transfer Screen Images
By connecting a LAN cable to the LAN port (RJ-45) on the projector or installing the wireless LAN unit on the projector, it is possible to transfer screen images from the PC to the projector more quickly (2 to 3 times faster than conventional models from NEC) for on-screen presentation using Image Express Utility 2.0 software (Windows XP/2000 are available). This projector can change presenters with a single operation.
Become a Presenter
The person who wants to speak can send images from his/her PC to the projector just by clicking the "Become a Presenter" button. Furthermore, for a presentation in a large conference room, participants can confirm details of the projected images, such as small characters, etc., with their own PCs. A presenter can distribute files or documents used in the presentation through the network. And it is possible to turn the power of the projector on and off and switch input signals from a PC via the network.
Depending On The Country
Model name of the wireless LAN unit varies depending on the country where the unit is used (or to be used). Operation of the USB Wireless LAN Unit is subject to the regulations of the countries listed below, and may be prohibited from using outside the country where you purchased.If you need to use the projector with the unit abroad, remove the USB Wireless LAN Unit from the projector before exporting.
Multiple input/output DVI (digital) and built-in stereo speakers
Multiple input/output terminals include analogue RGB, 5-core BNC, DVI (digital),video, and S-video. (The analogue RGB and BNC also support component inputs.) The 5W+5W stereo speakers are built in to provide audiovisual conditions with high image and audio qualities. Furthermore, the Viewer feature allows you to view slides stored on a USB memory on the projector. Even if no computer is available, presentations can be conducted simply with the projector.